Holiday Advertising Service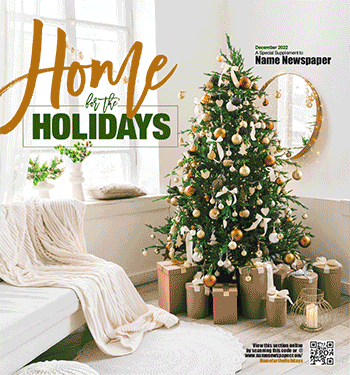 Order this GUARANTEED moneymaker — filled with fresh holiday images and quick-sell ads — to motivate your sales team, impress local advertisers, and increase 4th Qtr. ad sales. Call 800-223-1600 or click here to email us!
More than 175 greeting ads, hundreds of images and four special sections, ALL NEW for 2022, plus over 10,0000 bonus layouts and images from the MCC Holiday Library and free access to MiAd® Wizard… ALL INCLUDED and ONLY AVAILABLE with your 2022 Holiday Service.
Call 800-223-1600 or email us at service@metro-email.com to order today!

At a time of appreciation for the connections that make the holiday season special, Metro's 2022 Holiday Advertising Service gives you more ways than ever to help local advertisers express their gratitude for customer and community support. This collection of carefully crafted messages and designs gives local merchants a unique opportunity to express their gratitude and strengthen community ties as business rebounds.
By equipping your creative and sales teams with hundreds of all-new ads, images, copy and design components, and ready-to-sell sections — plus access to all ads in MiAD® Wizard — you have all you need to assist advertisers, connect with readers and bolster fourth-quarter sales.
View the 2022 SearchBook by clicking on the Holiday SearchBook link to the right.
Give your sales and creative teams — and local advertisers — what they need to succeed:
BONUS: FOUR READY-TO-SELL SECTIONS: "Home for the Holidays," "Holiday Fun & Games," "Christmas Coloring Book" and "Holiday Songbook" — sections are accessible in the MCC editorial Library.
BONUS: FREE ACCESS TO ALL HOLIDAY ADS IN MIAD WIZARD Personalize all Holiday ads in seconds to create presentation-ready spec ads and close more sales.
Over 900 eye-catching images and 3,700 column inches of holiday ads covering key selling opportunities: Thanksgiving, Christmas, the New Year, the holiday season, Hanukkah and Kwanzaa — ready to use and ready to sell
Full-color print sales book of ad layouts and images to use in sales presentations
Online SearchBook of ad layouts and images to use for sales and production
Quick-sell signature and ad pages, perfect for any advertiser and budget
Advertiser-specific ads and targeted images for the most popular businesses
Cover designs and quick-sell layouts to inspire engaging special sections and pages
Beautifully designed headings, including selections in Spanish and French, to help you reach additional markets
Design and printing options with color and black and white versions for every image and ad file
Ad files available in both Quark and InDesign formats