Logos & Trademarks Library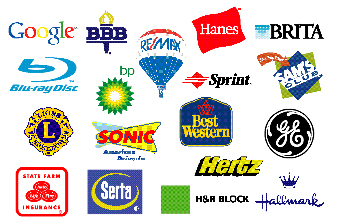 Call 800-223-1600 today for subscription info and pricing, or email us by clicking the link above.
Get the brand name logos and company trademarks you need to assist advertisers in connecting their businesses with the nationally known brands that consumers want, in one easy-to-use location. Choose from thousands of color and black-and-white logos and trademarks.
Search, select and download brand name logos and trademarks in the Logos & Trademarks Library of MetroCreativeConnection (MCC).
Comprehensive Library — Choose from thousands of color and black and white logos and trademarks for airlines, appliances, beverages, cars and car companies, food products, hotel chains, organizations, restaurant chains, sporting goods manufacturers, and a host of other popular categories. Each logo is presented in Adobe Illustrator® EPS format for convenience in placing into any professional layout program software, which provides the maximum flexibility in sizing.
Instant Access — No need to spend countless hours searching the Web for logos and trademarks in low resolution JPEGs. Anyone in your organization, anytime, anywhere, 24/7/365, can select and download from thousands of logos and trademarks from all the major manufacturers.
Quick and Easy — Using MCC's state-of-the-art search engine with ideal pull-down menus, immediately isolate your desired logo or trademark.
Project Organizer — Select and save choices for later review and download with the security that they'll be there when you need them.